Espresso and Cold Brew Tonics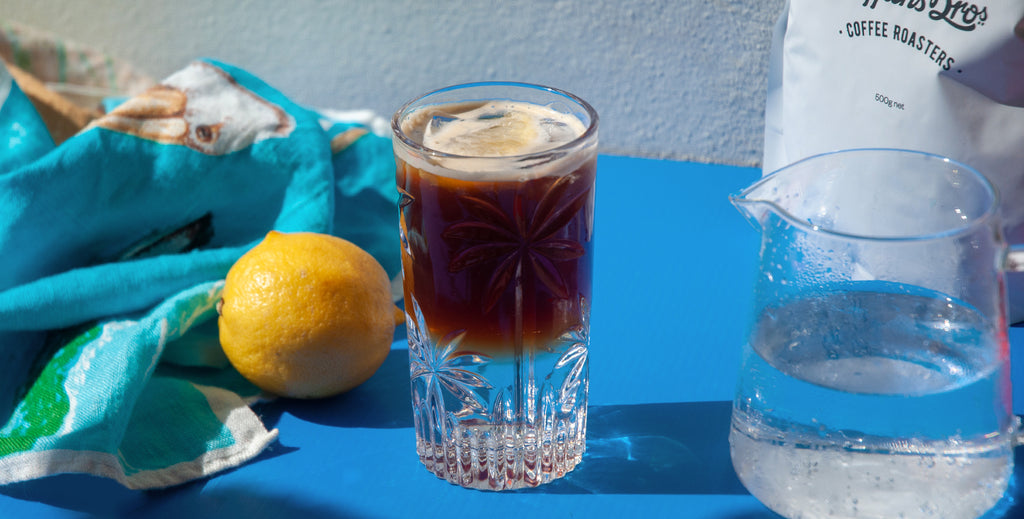 Your Summer Coffee Fix.
Dive into summer with these refreshing coffee beverages.
ESPRESSO TONIC
Prepare your espresso as normal and set it aside to cool.
Fill a chilled tall glass with ice.
Slowly pour a Tonic Water over the ice, then add the espresso to create a fizzy crema.
Top with a twist of fresh orange or lime.
COLD BREW TONIC
Tumble a handful of ice cubes in a tall, chilled glass 2. Pour in 50ml Cold Brew coffee

Slowly top with 130ml of tonic water

Garnish with a fresh slice of lemon or lime.
TONIC TWISTS
Create a splash with punchy cocktails. Trial your favourite tonics with nips of your favourite tipples and add your choice of fresh fruit and herbs for a sparkling summer drink.
Try making these tasty refreshing beverages with our new seasonal single 
Dominican Republic Cibao Altura Natural.
Sweet & Juicy notes of fruit punch. Experience citrus, melon, apple with a subtle cocoa finish. Light to Medium Roast. Ideal for longer brew methods such as batch brew, plunger, pour over, filter and cold brew.