When chemistry met coffee – #coffeerehab gets real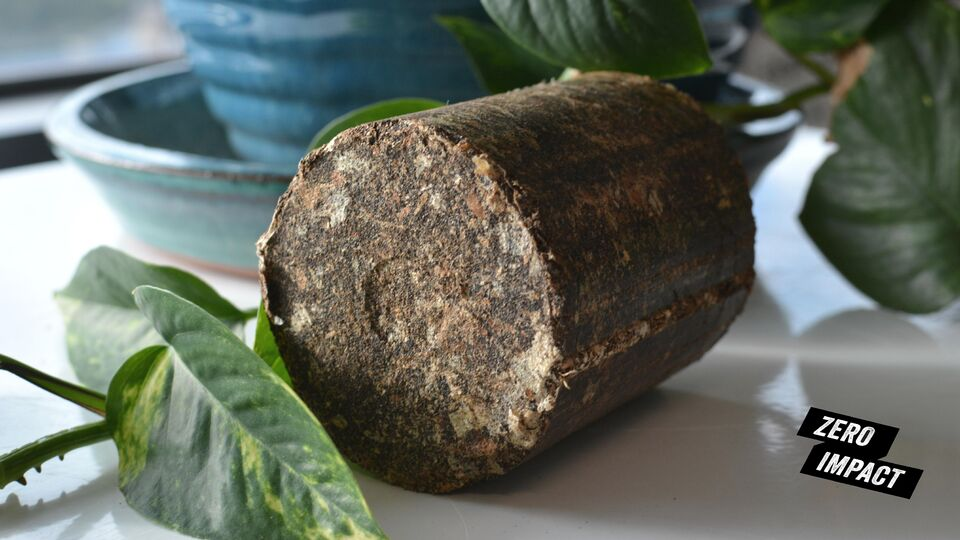 Do you ever stop to think about the impact of that simple, single cup of coffee you had this morning? 
"With every single cup of coffee, every scoop of coffee grounds, the silent environmental impact of our industry grows larger."

On our journey towards #coffeerehab - finding ways to close the loop so coffee waste becomes a thing of the past - we're meeting a new breed of people who are passionate about coffee, but with a need for real and lasting change, too.

We're talking to café owners with a conscience, who want to know what can be done about the endless bags of coffee waste they are sending to landfill. 
We're talking to our farmers all over the globe from Papua New Guinea to Nicaragua about sustainable farming practices – farmers who are making their own personal contribution to changing the future.

We're welcoming in our neighbours and community groups in Melbourne who are repurposing our coffee waste – giving used hessian coffee sacks a second life as mussel transportation bags to local food markets; coffee grounds into compost and coffee husk into chicken coop bedding. And we're meeting entrepreneurs like Max Middleweek, who has just created a product that has the potential to change how we think about coffee.

Every 4 seconds, Australians use 113 disposable, non-recyclable coffee cups, sending around 200 million kilograms of spent coffee grounds to landfill every year.

Don't get us wrong – we love our coffee. But we need to get coffee clever, before our bean obsession has us drowning in waste, reminiscent of a scene out of Wall-E.

Max's passion for chemistry and coffee fired our imagination. Max's passion for problem solving began from a young age, growing up in the UK.

"Everything I've done in my career has stemmed from my curiosity for the way for world works. I love asking questions and challenging the status quo."

It was a natural progression for Max to take up the study of chemistry, which led to a Master's degree encompassing research, design and creation of clean energy products. Max's passion for sustainability was further developed while on the graduate program for Transport for London, working in environmental policy and conducting emissions testing on London air quality.

"I'm driven by trying to solve climate change, and making that relatable. I want to bring it back to the everyday and see how it can be put to use. Zero Impact is allowing me to put this approach to work in a real-life application."

"I'm driven by curiosity; I need to know the answers. There is nothing more satisfying than solving a problem."

So how does coffee become fuel?

Zero Impact's first product to market is Coffee Fuel Logs – a new way to heat, cook and reduce our carbon footprint at the same time. Coffee Fuel Logs use highly compacted spent coffee grounds and other coffee waste products as a natural fuel source.

After meeting Max at Hackoffeethon we invited him in for coffee at Griffiths Brothers (of course). Touring our facilities and learning more about our roastery practices 'behind the scenes', Max was curious about the properties of our coffee production by-products.

"One quite innocuous waste product in the whole roasting process is coffee husk. Tonnes and tonnes of this floury, organic material is produced with nowhere to go. I thought it looked flammable and given my interest in energy and fuel generally, began with the premise - can we combine it with coffee grounds, change its chemical composition and create something that burns?"

"What has guided me so far is… fall in love with the problem – not the solution."

After almost a year of research and development, consumer testing and product trials, Zero Impact has just released Coffee Fuel Logs for sale. Priced at $9.95 for a pack of 12, Coffee Fuel Logs are now available for innovators and early adopters as part of an in-market testing program.

"Coffee waste is becoming a massive headache for this country, with around 200 million kilos of spent coffee grounds going to landfill every year. Getting coffee out of landfill means reduced emissions too. Using Zero Impact Coffee Fuel Logs is great for our environment – you are literally helping save the planet.

"Griffiths Brothers has been an incredible support during this process, offering their expertise, passion, knowledge and enthusiasm to give me a fair go. The team has supported me in my exploration and product development.

"This wouldn't have happened without their support and without Hackoffeethon," said Max.

At Griffiths Brothers we believe that by raising awareness of the growing coffee waste issue, better application of technology, and importantly, greater willingness for the coffee industry to embrace technology, can bring about positive, sustainable change. Clean coffee fuel – a new way to burn. Hackoffeethon was conceived as a coffee ideation and digi-hack event – a catalyst to bring innovation and coffee together.

We hoped to start more conversations around how to close the loop and explore the profound potential effect of technology on the coffee industry. It was a shot in the dark – we didn't know if we'd have any tangible outcomes. So the birth of Zero Impact as a result of Hackoffeethon has been a game-changer.

Griffiths Brothers is proud to be a major supporting partner in Max's clean energy journey, supporting and mentoring, supplying raw materials and advising on product development and branding, along with industry knowledge and expertise.

Zero Impact is hitting all the right notes – re-purposing coffee waste and giving it a second life as a natural, low-emission fuel. We think it's pretty coffee clever.