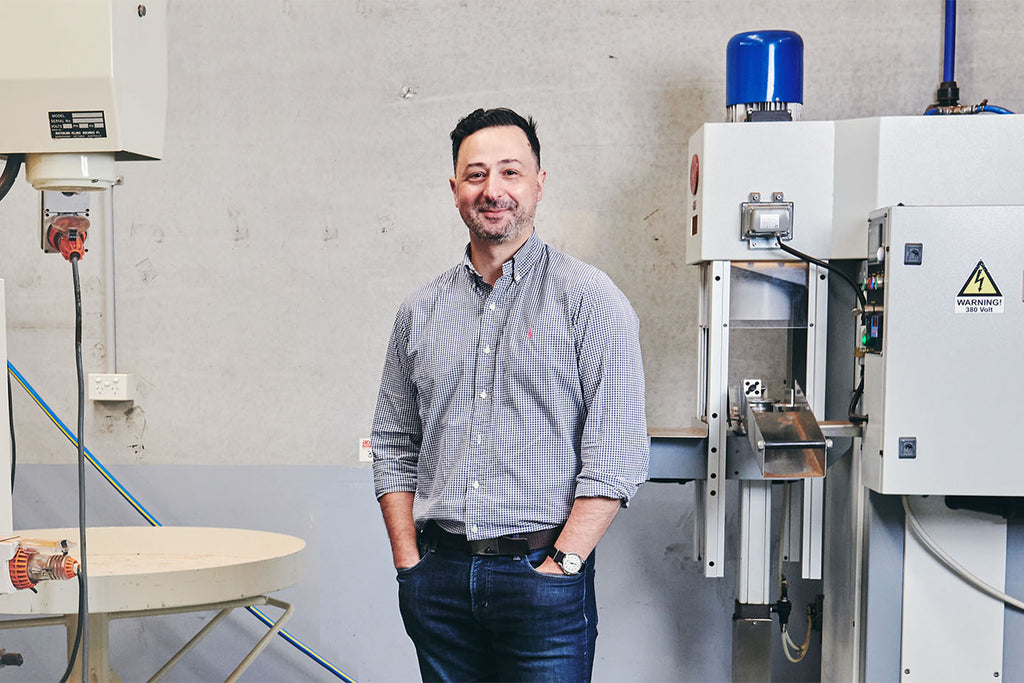 Article originally published by Buy Aussie Now 
Meet The Maker: Peter Patisteas Managing Director Of Griffiths Bros. Coffee Roasters
Proudly crafting coffee in Melbourne since 1879. Griffiths Bros. is proudly Australian-owned. A family-run roastery, we're driven to fuel Australia's famed love of great coffee through sustainability, innovation and technology.
How did you start your homegrown business?
My father and uncle bought the business from the founder's family when I was a young child. After years spent watching them tirelessly chase the perfect cup of coffee, during which I worked in corporate banking, I decided to join the business.

What inspires you?
Growing up watching my father roast coffee beans, I became entranced by the process of making things and am now driven to do the same.

What are the benefits of manufacturing locally?
We employee locals, supply local cafes and believe there's nothing better than roasting coffee right here in Australia.

What makes the Australian consumer unique?
They are discerning, loyal, adventurous and know a good cup of coffee when they see one.

What is the best business advice you have ever received?
Try to see the bigger picture and strive for quality and consistency. Oh, and love what you do. When you love what you do, it shines through no matter what.


What are some of the biggest challenges you have had to overcome in business?
It's constantly asking: "How can we do things better?" Whether it's in our roast profiles, packaging or the technology we utilise to achieve the perfect cup of coffee.
What has been your positive takeaway from the COVID-19 pandemic?
Open and consistent communication with our team has been key to helping us weather the pandemic. Our brand provenance and resilience roastery-wide have also helped us celebrate our 140th anniversary. We look forward to a bright future.
What was your first job?
Sweeping the roastery floor during the school holidays for my father and uncle.
Favourite Australian film quote?
"What do we want? A BMX track! When do we want it? NOW!" – BMX Bandits (1983)
Which classic Aussie song would you perform at karaoke?
Red Right Hand, Nick Cave
What is your favourite Australian Snack?
A lamington
Which Aussie Actor would play you in a movie?
Guy Pearce
Time for a road trip! Which famous Aussie destination are you visiting?
Tasmania