How to brew: Dalgona Whipped Coffee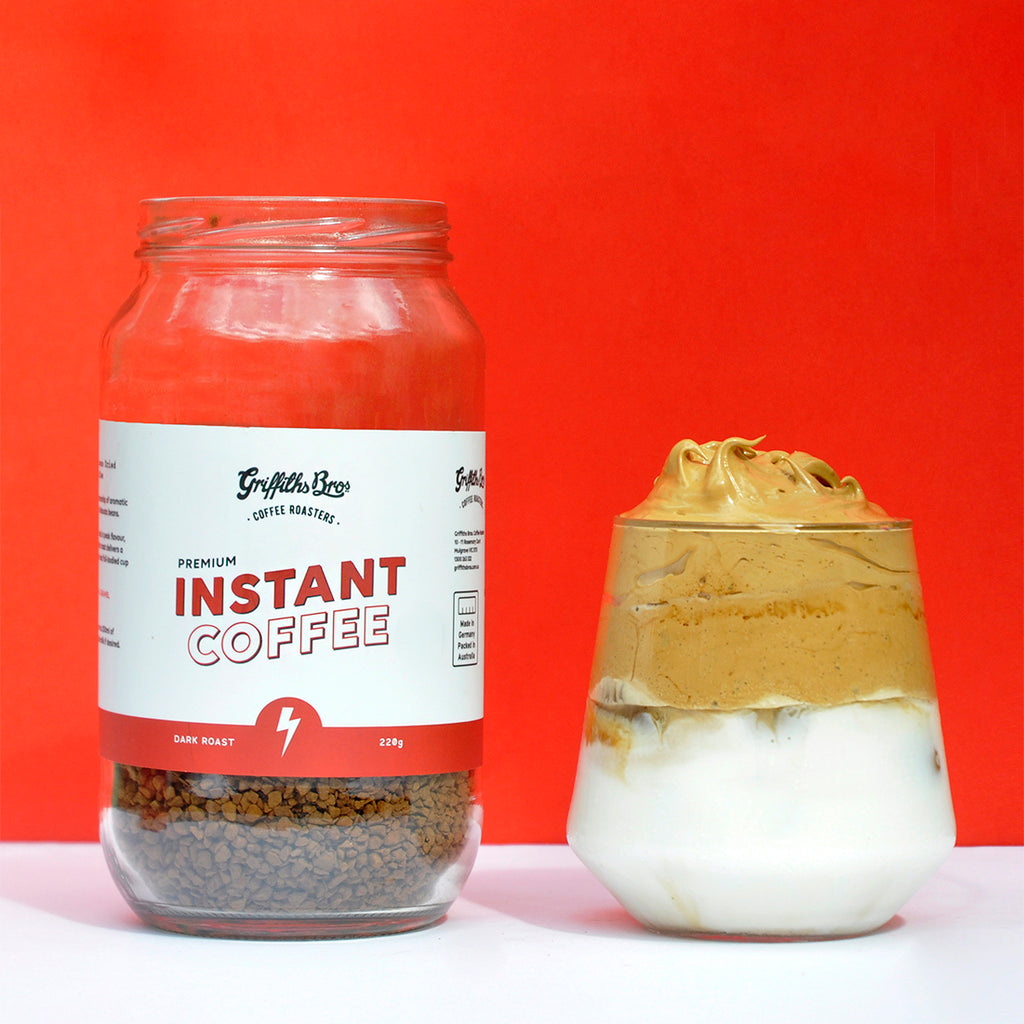 Dalgona Whipped Coffee - The Latest International Coffee Trend!
Heralding from South Korea, Whipped Coffee is a chilled, creamy and frothy sweet treat!  Dalgona Coffee, named after a type of sugary Korean candy, utilises three ingredients and takes only five minutes to craft.

This micro-trend with a big social impact kicked off around the end of Feb but really gained steam in mid-March, when across the globe countries began imposing shelter-in-place measures and our favourite cafes closed. More people were staying home and relegating some extra time to baking, participating in viral online challenges and making good-looking iced coffee!

Dalgona coffee is an early "quarantine trend". It has found fame during this indefinite and uncertain period of time, when self-isolating, staying indoors and social distancing has become the new norm. It's easy and replicable which helped it gain quick and proliferate social media traction from instagram to the new player TikTok, where the hashtag #dalgonacoffee has had over 147.6M views. 
Do you have a sweet tooth and readiness to accept the challenge?  Here is how to make Dalgona Coffee using our Griffiths Bros. Freeze-Dried Instant Coffee crystals.

Ingredients
2-3 tbsp Instant Coffee Crystals
2-3 tbsp Raw Sugar
2 tbsp Water
4 cups of your favourite Australian fresh Milk chilled
Ice Cubes
Camera to capture your creation
For a 'Boozy' Dalgona sub 1 tbsp of water with Baileys or Kahlua
Now whip it! The coffee mixture is whipped along with sugar and water until it is aerated to a light and frothy texture. Right in front of your very eyes you're the master of creation. Within 5 minutes you've made your own cool and insta-worthy whipped coffee cloud! Follow this by then then mixing with your favourite Australian fresh and chilled milk.




It's all about the finish. This is one time when beauty matters!

Its' golden whipped peaks should be irresistible; a spectacle to be savoured by all senses. Style the carmamelly coloured silky peaks to evoke a desire for an immediate quarantine caffeine fix. Serve in your favourite clear glass as an indulgent drink or delectable dessert!


It appears that Dalgona coffee is only the beginning: As more people find themselves at house bound, there is a movement of people collectively gravitating toward certain activities and consumable content in their isolated reality, in hopes of feeling part of a bigger digital community and a little less alone.

Shop our instant and make your own 'iso' cloud topped Coffee

Recipe Notes
Perfect as a dessert.
Use only Freeze-Dried Instant Coffee Crystals to make beaten coffee.
In our recipe we prefer to use Kyvalley Farms fresh full cream Milk
If making small amount, you can use a milk frother to beat the coffee.
Do not use an immersion blender to beat the coffee. The heat will make it bitter.
Use the blender that you use to make cakes.
You can store the beaten coffee in refrigerator for up to 7 days. But do not freeze.