Have you been to our Bean Store?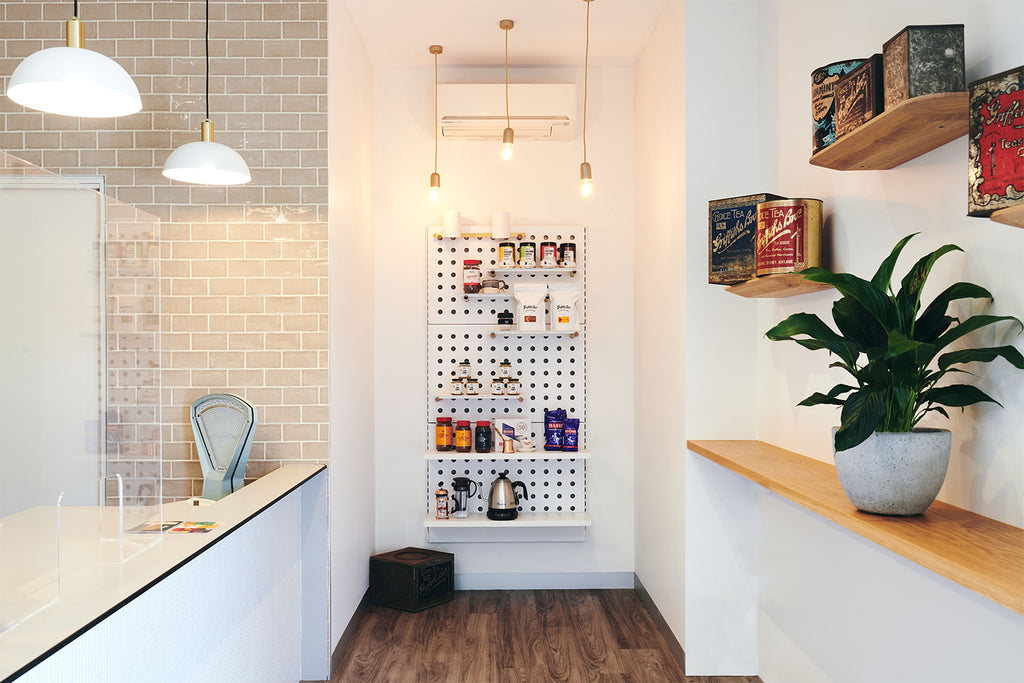 Located in 'Sunny' Mulgrave, our Griffiths Bros. Coffee Roasters NEW LOOK Bean Store is a multi-sensory roastery door experience.
It's the perfect place to sneak a peek into the roastery, smell freshly roasted beans, hear more about our history, speak with our passionate experts and pick up everything you need for your coffee fix.
We wanted a warm and modern space to celebrate our heritage and highlight our newness and partnered with Sandy Togias, from Agent of Style Interior Design Studio.
"The Bean Store is the gateway to the Roastery, so the task at hand was more than just a simple refresh of a tired space. I wanted to create a 'cellar door' experience when customers visit, where they can learn more about different beans and blends, and see how their favourite brew is produced" - Sandy Togias.
Let's talk coffee! 
Visit our newly refurbished Bean Store and enjoy coffee expertise from our friendly staff.