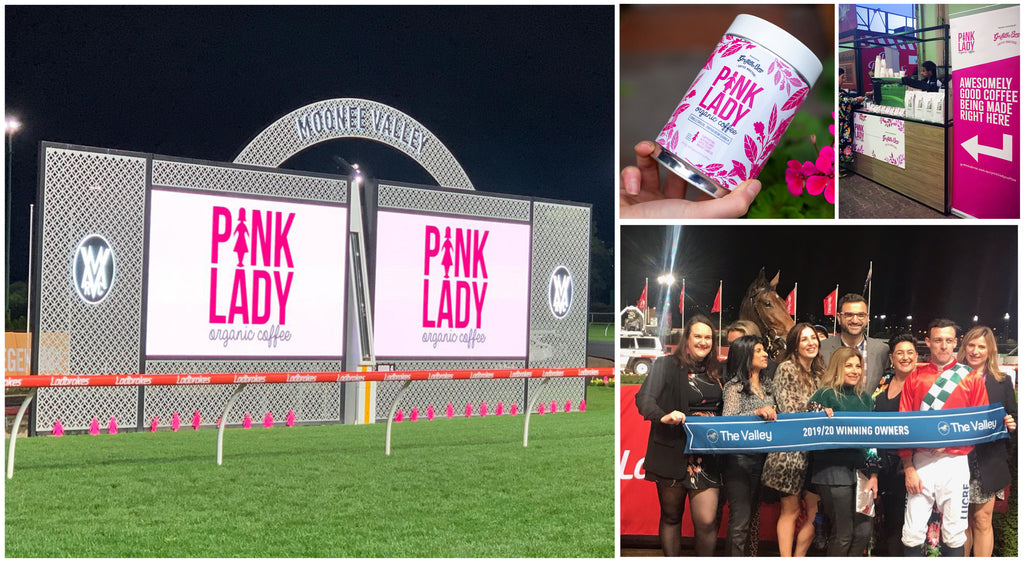 Last week we were proud to partner with The Valley.
Helping to raise funds for one of our principal charities Breast Cancer Awareness Network Australia (BCNA) we sponsored Race 7 "The Pink Lady Coffee Handicap".

Race for a cure: Awesome Coffee, Awesome Cause.
Recently crowned the 'Star of the Saddle', launched to recognise the best and fairest jockey at selected feature meetings throughout the Victorian spring carnival, 23-year-old Jordan Childs, son of champion jockey Greg rode to Victory at the Valley.  Ambleve a 4 y/o beautiful bay mare won the 1200m race, followed closely by Three Beans and Zoology.

Winners Circle: Griffiths Bros team celebrating with Ambleve and Jordan Childs.
With every sale of a Pink Lady Coffee tin, we support with a $1 donation. Developed and taste tested by members of BCNA,  Pink lady is available in two delicious varieties with Australian Organic Certification: Papua New Guinea and Peru & Honduras blend.